Street Style - Fabi Shoes
Experience the chic style of a 17-year-old blogger rocking a Nasty Gal turban and Fabi shoes.
Minza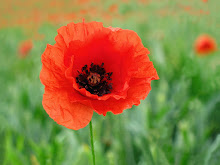 FOLLOW US$type=social_counter
/fa-clock/ TRENDING THIS WEEK$type=list
Demi Moore had an unforgettable evening celebrating her dear friend Kate Beckinsale's 50th birthday in Los Angeles, accompanied...

Every woman wants to meet the standards of beauty throughout her life. The search for effective ways to deal with unwanted body hair return...

Spanish fashion giant Zara is currently in the midst of a severe public relations crisis after the release of its latest campaign, ...

Not so long ago, only people from Africa and Arabic countries knew about this hair removal procedure. Today, many people prefer this method...

Monique Lhuillier, renowned for her enchanting bridal and eveningwear, unveils a Fall Winter 2024-25 collection that redefines trad...
RECENT ARTICLES$type=blogging$m=0$cate=0$sn=0$rm=0$c=4$va=0
/fa-fire/ POPULAR THIS MONTH$type=one