Street Style - Just Anna shoes & Louis Vuitton clutch
Explore Kristina B.'s summer-perfect style: trendy blue stripes, chic Just Anna nude pumps, Louis Vuitton clutch, and glamorous accessories.
Minza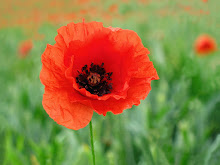 FOLLOW US$type=social_counter
/fa-clock/ TRENDING THIS WEEK$type=list
Demi Moore had an unforgettable evening celebrating her dear friend Kate Beckinsale's 50th birthday in Los Angeles, accompanied...

Every woman wants to meet the standards of beauty throughout her life. The search for effective ways to deal with unwanted body hair return...

Not so long ago, only people from Africa and Arabic countries knew about this hair removal procedure. Today, many people prefer this method...

Botox is an exceptionally popular brand of medical and cosmetic injectables based on botulinum toxin. It is widely used worldwide to take c...

Tonight, the city of stars, Los Angeles, sets the stage for the dazzling 2023 Academy Museum Gala. Beyond the glitz and glamour, this annu...
RECENT ARTICLES$type=blogging$m=0$cate=0$sn=0$rm=0$c=4$va=0
/fa-fire/ POPULAR THIS MONTH$type=one